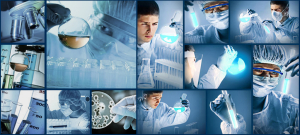 EuCRF European Centre for Research & Financing is, first and foremost, a research organisation dedicated to furnishing our associated organisations, institutions, companies and researchers with a highly professional and unique research umbrella under which they can better achieve their R&D goals.
This creates a unique opportunity to marry our expertise to that of our associated organisations and companies to the advantages offered by supporting organisations and funding programmes with which we work. It facilitates a unique intellectual, scientific and business collaboration between different disciplines and researches that otherwise would have never been brought together.
Apart from our in-house areas of research, our supported projects and research interests encompass a wide range of scientific and technological areas, including the following:
Health, Medicine and Medical Sciences and Technologies

Genetics, Genomics and Gene-related sciences

Information & Knowledge, Society and Media Technologies

Communications and advanced telephony

Information Sciences and "e" applications

Bio-informatics and science data management

Food, Agriculture, Fisheries & Bio-Technology

Nano-technologies

Advance Materials & Production Technologies

Environment and Environmental Sciences

Solar and other renewable energy

Water Management

Transportation and Space

Social Sciences, Management, Public Administration and Humanities
EuCRF offer its excellent in-house research capabilities also in the particular areas of Social Sciences, Human Sciences, Philosophy & Ethics, Legal Sciences Management, organisation & Finance, Economics & International Trade, Educational Systems, planning & thought, Behavioural Sciences, Methodology & research skills, Gender Issues & Culture and Inter-Cultural experiences. Led by EuCRF CTO, Eng. Nurit Kleinberger, we can also cover all the issues related to Water & Waste Management.